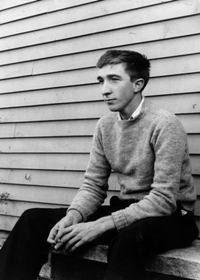 1 p.m. Fire Commissioner Nicholas Scoppetta and actor Denis Leary will dedicate a new $4.2 million high-rise simulator to the F.D.N.Y. Fire Academy on Randall's Island.

3 p.m. New York Knicks forward Wilson Chandler will visit Manhattan's Democracy Prep Charter School for a rally on "the importance of physical fitness and good nutrition," at 207 West 133 Street.

5 p.m. Barbara Walters will present awards to the Reverand Calvin Butts, his wife and civil rights historian Clarence B. Jones at the Harlem Y.M.C.A.'s 39th annual salute to Black Achievers in Industry, at the Marriot Marquis Hotel, 45th Street.
6:30 p.m. Authors Anthony "Ace" Bourke and John Randal will discuss "Christian," the lion they raised and introduced into the wild, while screening a YouTube video of their reunion. In Linder Theater at the American Museum of Natural History.
6:30 p.m. An Illustrated talk about the history of the Garment Center and popular culture is presented at C.U.N.Y. Graduate Center, Elebash Recital Hall, 365 Fifth Avenue at 34th Street.
7 p.m. New Yorker editor David Remnick pays tribute to writer John Updike. ZZ Packer, Adam Gopnik, Roger Angell. Ann Goldstein and Charles McGrath will join Mr. Remnick to share stories and excerpts from Mr. Updike's work. At Celeste Bartos Forum, N.Y.P.L., Fifth Avenue and West 42nd Street. Tickets are $25.

7 p.m. "Educators" explore factors linking wine, chocolate and sex at a women's only seminar. In Good Company, 16 West 23rd Street.

7:30 p.m. Saks CEO Steve Sadove is honored by the Fashion Institute of Technology at benefit gala featuring a host of fashionistas, Cipriani 42nd Street, 110 East 42nd Street.

7:30 p.m. The Latin American Cultural Center of Queens hosts the Quintet of the Americas; Salvation Army Center of Jackson Heights, 86-07 35th Avenue.
8 p.m. Edward Albee and Marian Seldes present a reading of Albee's play Counting the Ways at Lotos Club, 5 East 69th Street.

8 p.m. The Big Art Group presents SOS, "a hallucinatory theatrical happening" who's most recent piece (SOS) is "an action media performance exploring futureness, survivalism, revolutionary movements and contemporary rituals, the performance examines the notion of sacrifice to make space for a new beginning." At the Kitchen, 512 West 19th Street; tickets are $15.