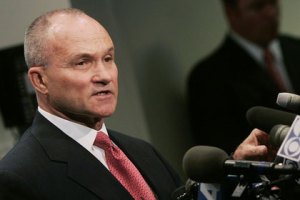 I'm at the City Council budget hearing where Ray Kelly is testifying about the mayor's budget.
Before Kelly started, Peter Vallone Jr. picked up where he left off expressing outrage over state lawmakers rolling back what's left of the Rockefeller Drug Laws.
"It's the elimination, not reform," said Vallone, "They've been completely eliminated."
According to Vallone the new policies will instigate a "perfect criminal storm" comprised of "[a] bad economy, less police officers and now the elimination of tough laws to keep criminals off the street."
Kelly, still testifying, is remaining cool and calm. He said crime is continuing to come down, despite reduced funding and resources.
One interesting thing Kelly noted is that N.Y.P.D. will now "discontinue the current practice of steroid testing 50 percent of all police officer candidates prior to hire."
Kelly went on to say they will still be tested during their probationary period.