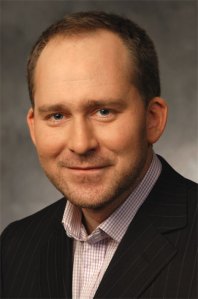 This week in the Off the Record column The Observer published an item on how Advertising Age is reducing its publication schedule down to 43 or 44 issues this year. In the item, Advertising Age editor Jonah Bloom told us that the trade magazine did this in order to avoid laying off any staff.
"We'll reduce the printing and distribution overhead rather than making reductions in the newsroom," he said.
In our interview with him, he also said, "Since before Christmas, we haven't actually fired any reporters or indeed editors."
Yesterday, we learned that there have been some editorial layoffs. Since December, the magazine has let go a photo editor (Susan McCoy), editors of Special Reports (editors Dan Lippe and Mike Ryan Ad Age's special sections, which are not advertorial), and a copy editor whose name we have yet to learn. Further, we heard that Ira Teinowitz, the DC bureau chief, was let go yesterday.
Mr. Bloom confirmed, through e-mail, that all those layoffs went down. He clarifies:
I thought I was clear that there had been a number of layoffs across the group and I didn't want to start naming names and going into specifics. As you made clear in your story today I gave you a very rambling interview on a day when my mind was on the latest round of cuts and on what I could or couldn't say to you. I should know better and should simply have refused to comment. I apologize if I was confusing and inadvertently mislead you or your readers.