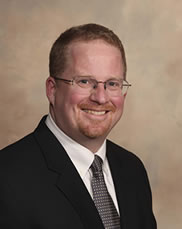 ALBANY—A candidates forum that will be televised live throughout the 20th Congressional district will now include two candidates: Democrat Scott Murphy and Libertarian Eric Sundwall.
Susan Arbetter, the host of New York-NOW and the debate's moderator, emailed to say organizers "have determined that Eric Sundwall has substantially met the criteria and that he should thus be included in the debate."
The forum is being co-sponsored by public broadcasting affiliate WMHT and the Times Union.
The debate is scheduled for Thursday at 7:30 p.m.
Assembly Minority Leader Jim Tedisco, the Republican candidate, is not planning to attend. His spokesman Adam Kramer previously told reporters that they agreed to four debates, and Tedisco doesn't want to go back on the agreement.
Kramer just told me that hasn't changed.
"We're very happy," Sundwall said. "We pushed hard for this and we feel we deserve a seat at the table, and it's unfortunate that Mr. Tedisco doesn't want to attend and participate in the most fundamental aspect of our democracy: to talk about the issues."
It's not yet clear if Sundwall will get on the ballot–he's still facing challenges. Bob Brehm, a spokesman for the state Board of Elections said a specific objection has been lodged by Donald Neddo and Laurie Sickles. They allege he has 6,717 signatures, of which 6,362 are objectionable, Brehm said. He needs 3,500 to make it.
Elections staffers are reviewing the objection.
Additionally, Brehm said, Neddo, Sickles and Patricia Killian, chair of the Dutchess County Conservative Committee, are suing the State Board of Elections in an attempt to invalidate Sundwall's petition.
Sundwall said, "We think we'll be able to survive this."