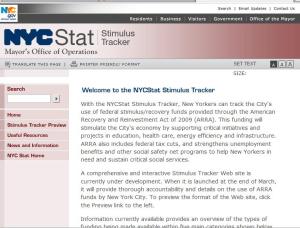 Sheldon Silver owns Albany, writes Danny Hakim, who also notes, "Mr. Paterson, who no longer has a discernible ideology, is being increasingly marginalized."
Bill Thompson stops a city contract for Michael Bloomberg's plan to reopen a jail in Brooklyn.
"The atmosphere was pure Americana," says the Epoch Times of Bloomberg's campaign office opening in Manhattan.
Greg Meeks spends $998 a month in taxpayer funds to lease a car. Charles Rangel spends $777 a month. Anthony Weiner spends only $147 a month.
"Mayoral control of schools in Chicago is different from mayoral control in New York City," said Randi Weingarten.
Rock Hackshaw endorses Norman Siegel.
A former aide to former state senator Efrain Gonzalez pleads guilty.
John Wilson writes: "while the public can see where the W.F.P.'s money comes from, it knows very little about where it goes."
Some charter-school advocates are not happy with the level of funding they're getting.
The comptroller in Mt. Vernon is running for a fifth term.
Assemblyman Adam Bradley is running for mayor of White Plains.
An aide to Steve Levy may run for town supervisor in East Hampton.
Patrice O'Shaughnessy gets sarcastic about Adolfo Carrion and Eliot Engel's recent problems with their homes.
And above,  a screen shot the web site Bloomberg established to track how the city is using stimulus funds.