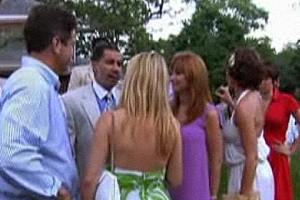 David Paterson's appearance at a party in the Hamptons last summer just popped up on the show The Real Housewives of New York City last night.
The woman narrating the segment, cast member Jill Zarin, complains about the topic another cast member, Ramona Singer, raises with Paterson.
"She's actually getting into a match with the governor about who is more blind: him, or her without glasses." The governor, who is legally blind, seemed to laugh it off.
The show also spells his name "Patterson."