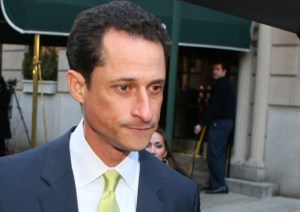 When Michael Bloomberg sought to change the city's term limits and run for re-election, he chalked it up to the city's unprecedented fiscal crisis.
Today, one of his potential Democratic challengers, Representative Anthony Weiner, used the same reason—the fiscal crisis—to explain why he's not committing to the race.
In a statement to supporters, Weiner wrote: "At the beginning of the summer when Congress takes a break, I will look at the lay of the land again and try to determine the best political course."
A Weiner campaign adviser said afterward that nothing has really changed on their end, since the letter to supporters echoes what Weiner has been saying publicly for months.