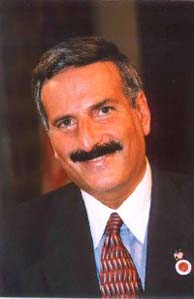 City Comptroller candidate David Weprin has hired one of the Democratic Party's leading polling firms, Greenberg Quinlan Rosner, according to a campaign source.
That's the firm that helped elect Bill Clinton president in 1992 and worked for a long roster of other winning clients.
Also working the comptroller race are Hillary Clinton's 2008 pollster, Geoffrey Garin, who is now working for Melinda Katz, and Barack Obama's 2008 pollster, Joel Benenson, who is working for David Yassky.