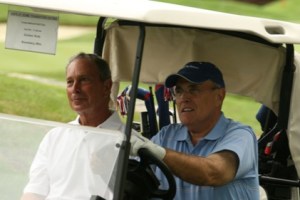 Barnett Zitron, Michael Bloomberg's campaign videographer, previews what we can expect to see coming out of the campaign at some point.
On Tuesday, Zitron wrote on Twitter:
En route back to @mikebloomberg campaign headquarters after interviewing brooklyn community leaders in BK and Mayor Giuliani in Times Square
Giuliani. Times Square. You can probably see where this is going.