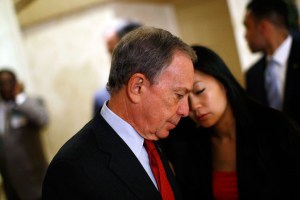 Now it's official.
Michael Bloomberg has the endorsement of Jay Savino, the Republican county leader in the Bronx. The news was broken this morning by David Seifman, who cited unnamed sources. This afternoon, Savino issued a press release confirming the report.
To run in the Republican primary, and appear on the Republican ballot line in the general election (assuming he wins), Bloomberg needs the support of three out of five county chairs; Savino is the third. 
In a brief telephone interview this afternoon, Savino said he has spoken with Bloomberg's campaign, but that he and the mayor have not met privately.