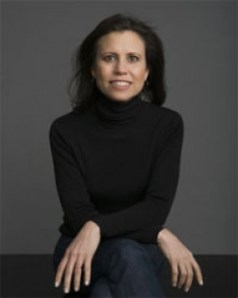 According to a source close to the magazine—and rumors being floated by All Things Digital's Peter Kafka—Condé Nast is shuttering Portfolio, its two-year-old business magazine.
Edited by Joanne Lipman and launched to much hoopla in April 2007, the magazine went on to garner a National Magazine Award in 2008 for best magazine section as well as intense criticism for over-spending and its choice of coverage.
In October, The Observer's John Koblin reported that the magazine was forced to cut its staff by 20 percent and go from 12 issues a year to 10.
A call to a Condé Nast spokesperson for comment has yet to be returned. Updates will be posted as they are made available.
Update, 10:26 a.m.: Portfolio's Mixed Media blogger Jeff Bercovici confirms the news.
Update, 10:43 a.m.: Condé Nast Publications Group President David Carey sent the following statement:
Earlier today, Condé Nast announced, quite regrettably, that it is pulling back from its investment in Portfolio.

For this high-profile, 21-issue launch, the recession has helped and hurt the brand. While the unprecedented nature of these times has made business and the economy the main topic of conversation, it has also led to high levels of uncertainty and a tremendous reduction in ad spend in the five key sectors Portfolio's business model depends on.

The company is deeply grateful to Portfolio's readers, for the support of its many friends in the advertising community who worked so closely with Joanne Lipman and William Li, and to the many journalists who keep such a keen interest in all things related to this introduction.