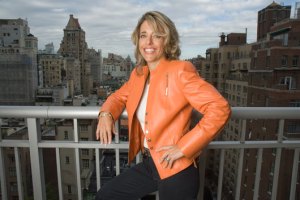 According to several first-quarter Manhattan housing reports released today – including ones from the Corcoran Group and Property Shark (PDF); Prudential Douglas Elliman and Miller Samuel; Brown Harris Stevens (PDF) and Halstead Property (PDF); and StreetEasy – condo and co-op sales have fallen precipitously from last year. Corcoran estimates that sales have fallen by 52 percent and Douglas Elliman reports a 47.6 percent fall, for instance.
Either way, you get the picture and it is not pretty. (And not surprising: These are the first market reports to truly reflect a post-Lehman Manhattan.)
And it isn't just that sales are down. There has also been a pronounced shift in the prototypical Manhattan buyer. As recently as six months ago, the Manhattan market was driven by the luxury market; not so anymore, say Corcoran CEO Pam Liebman, who says that first-time buyers have become a larger slice of the population. And this is changing which apartments get sold, and which don't. "We are seeing a lot more activity on the lower end of the market, the starter market, with a lot of action on studios and one-bedroom apartments," Ms. Liebman said.
For these first-time buyers, it's nothing if not a very good time to buy in Manhattan. But for how long?
Manhattan's inventory of unsold apartments on the market reached 10,445 in the first quarter, according to the Miller Samuel-Douglas Elliman report, which is a 34.3 percent spike from last year. There are a lot of apartments out there, and there aren't a whole of buyers, simply put, with just 1,195 sales in the first quarter. Advantage: buyers.
Buyers wary of missing the market need not be, according to the experts. "I think that it is a multi-year process," said Jonathan Miller, CEO of appraisal firm Miller Samuel and the author of the Douglas Elliman report. "We probably aren't going to see heavy or significant sales volume for a few years."
So it's not as if all that excess inventory is going to be gobbled in the spring or summer, even with the seasonal boost in sales activity. What to do if you're a first-time buyer? Buy now, while prices are low, or wait to see what happens and buy this time next year when prices are still likely to be low. There's still a ton of stuff out there (around 10,500 apartment, in fact) and a quick recovery is unlikely.