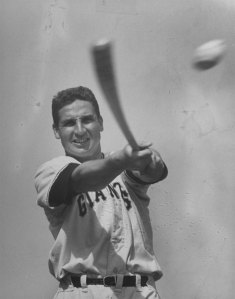 On Monday, the editors of Vanity Fair posted Mark Bowden's May 2009 write-around on Arthur Sulzberger, Jr. on the Web. The story, which was Mr. Bowden's first for the magazine, made quite an impression on the small—and ever-shrinking—community of media reporters and pundits who obsess about The New York Times, not to mention the bloggers, tumblrers and twittererers who do whatever it is they do ("aggregate"? "reblog"? "tweet"? help us out with the correct verb—preferably a real one—here please).
First out of the gate was Gawker.com, whose Ryan Tate offered a list of the Most Humiliating Moments in Vanity Fair's Arthur Sulzberger Profile. Next up, PoynterOnline's Jim Romenesko, who came away with the impression that "Sulzberger seems clever enough, but he fails to impress."
A few hours later, Portfolio's Mixed Media blogger Jeff Bercovici offered one of his patented Deep Read posts, in which he called back to Ken Auletta's 2005 New Yorker piece (alluded to in Mr. Bowden's piece) that shared both Mr. Bowden's subject and headline and wrote, "If Ken Auletta's December 2005 New Yorker profile of Arthur Sulzberger Jr. was what persuaded the New York Times publisher not to cooperate with any more reporters for awhile, then there's scant chance Mark Bowden's 11,000-word Vanity Fair portrait will change his mind." Editor & Publisher's E&P Pub blog (you know, where awful news of layoffs and newspaper closures are given a breezier, bloggier treatment) wondered if Mr. Sulzberger is, The Incredible Shrinking Man? (EXTRA: Newspaper Publisher Trapped In Over-Determined '50s B-Movie Metaphor!) Via Amtrak's Northeast Regional from Boston, The Phoenix's Adam Reilly implored readers, "Whatever your reading plans are for the next few days, make sure they include this outstanding Vanity Fair profile of NY Times publisher Arthur Ochs Sulzberger Jr."
Soon, Politico's Michael Calderone weighed in by asking, Can Sulzberger save the Times? (Yes! Um, no? What was the question again?)
The next day (Tuesday, March 31), The Guardian hosted Dan Kennedy's Who killed the New York Times? (Judy Miller in the library with the WMDs?), in which the author offered a round-up of reactions to Mr. Bowden's piece and this bit of criticism: "The problem is that Bowden can't tell us how things might have been different with more visionary leadership. No one can."
That same day, Slate's Jack Shafer, who got right to the point with the headline Are Times Publishers Born Stupid?, reached all the way back to Adolph S. Ochs and ends with a glancing blow to Metro desk boy wonder A. G. Sulzberger.
On the third day (Wednesday, April 1), New York Times executive editor Bill Keller decided to send a letter to Vanity Fair's editor, which he kindly "cc'd" to Jim Romenesko, and, by extension the segment of the media world (a) still working; (b) still able to afford Internet access; or (c) curious enough about their former industry to check Romenesko from the library Internet terminal before taking a nap in the reading room and washing themselves in the public bathroom. That same day, Vivian Schiller, former digital chief of The Times' Web site, sent her own letter about Mr. Bowden's story to Mr. Romenesko, in which she called the article "wildly imbalanced."
The next day (the fourth for those trying to keep up), The Observer's John Koblin picked up Mr. Keller's letter for Vanity Fair and looked at how The New York Times Puts Up Its Dukes. Also on the fourth day, the Daily Beast's Eric Alterman pulled a Chris Crocker by pleading, "Stop Picking on Pinch." (Mr. Alterman also had a round-up of links in case you missed Mr. Kennedy's.) Business Insider's Nicholas Carlson added NYT Publisher "Elicits Not Admiration So Much As Pity" to the conversation.
What about Twitterers, you ask? (Why do you always ask that?) What were they tweeterering about Mr. Bowden?
Well, NYU's Jay Rosen summarized the 11,000-word story with "'The Times is platform agnostic.' Mark Bowden's Sulzberger piece in Vanity Fair explains why that statement is … off." Rodney Barnes, whose bio describes him as Toronto-based "Ryerson J-Schooler and aspiring literary journalist," noted, "'Journalism sells … simply isn't true. Advertising sells, journalism costs.' – Mark Bowden at the NYT on Sulzberger." Mr. Barnes' countryman David Hayes called Mr. Bowden's piece, the "Must-read media story in Vanity Fair by Mark Bowden." Ad Age's Ken Wheaton tweeted, "Excellent Vanity Fair piece by Mark "Blackhawk Down" Bowden about NYTimes' Arthur Sulzberger" (Mr. Wheaton supplied no period—it's Twitter.) Confusingly, before the piece hit the Web, Editor & Publisher's Greg Mitchell wrote, "Mark Bowden in upcoming Atlantic profiles Arthur Sulzberger, who would not talk to him–or allow staffers to do it (but many did)." Point of clarification: Mr. Bowden ended his exclusive contract with The Atlantic in October 2008. (Go gently on Mr. Mitchell: Last week he wrote a column headlined, My First Day on Twitter.)
Today is the fifth day since Mr. Bowden's piece appeared online, and in the twitchy, Twittery new-media landscape, that makes it more or less as old as a Dead Sea Scroll. What can media watchers expect? Maybe Mr. Bowden or his editor, Graydon Carter, will come out in defense of their piece? Maybe Michael Wolff has something to add? (Nope. His Newser blog is currently occupying itself with thoughts of 20-something blondes—not that one, smartass!) Will Arianna Huffington or Tina Brown take it upon themselves to comment? (Ms. Brown is more concerned with whether the first lady is a talk show hostess or something.) Can David Carr add something? Or Howie Kurtz? Jon Friedman? Little help? There's still some skin on this ball! Hello?
In the meantime, what about another—even more insanely detailed—round-up of links? Hey, you got it. You're welcome.