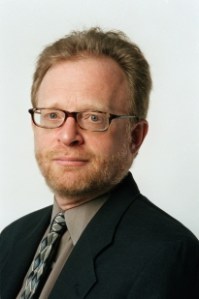 Hey, Joe and Mika, make some room for Sam Tanenhaus.
According to an internal New York Times announcement, the paper's Book Review and Week in Review editor will be appearing every Friday at 7:45 a.m. on MSNBC's Morning Joe to preview that week's Book Review and Week in Review sections. According to Morning Joe's Guest Twitter feed, he'll appear tomorrow. Well, "San Tanenhaus" will, anyway.
Mr. Tanenhaus is a busy man. In addition to editing two sections for The Times, he's preparing for the release of his book The Death of Conservatism, which, The Observer's Leon Neyfakh reported grew out of a New Republic story from February and is due out in September. Oh, and if that's not enough, Mr. Tanenhaus still has his William F. Buckley biography to finish. And did we mention his weekly Times podcast duties?
A call to Mr. Tanenhaus about his new weekly gig has not been returned. Like we said, he's busy.