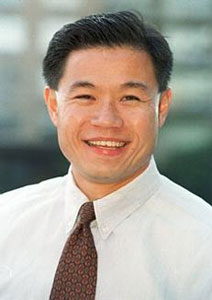 City comptroller candidate and Councilman John Liu just announced he's been endorsed by five Democratic clubs in three different boroughs.
Two of the endorsements–that of the Central Brooklyn Independent Democrats and the McManus Democratic Club–have been reported before, but putting all of them in one release is a good way to make an argument that Liu has citywide appeal.
The release arrived shortly after another candidate in the race, David Yassky, emailed supporters to say he has been endorsed by two lawmakers on Manhattan's East Side–a good place to pick up Democratic primary voters, and donations.
The five clubs backing Liu are:
–Central Brooklyn Independent Democrats
–Democratic Organization of Flushing of Queens
–Lower East Side Democratic Club of Manhattan
–McManus Democratic Club of Manhattan
–United Democratic Organization of Queens