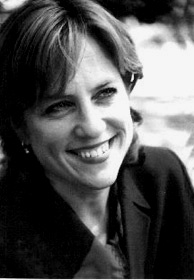 Melinda Katz just emailed supporters to say she's formally announcing the kick-off of her city comptroller campaign on Sunday, April 19 in Forest Hills.
Katz, in case you haven't noticed, has been campaigning, raising money and collecting endorsements for at least two years.
She's also been part of relatively aggressive exchanges with her rivals, which is something that usually happens much closer to Election Day. Last month, her aides were strategically placed at John Liu's campaign kick-off announcement, distributing a statement reminding everyone she's running, and is the only woman in the race.
Last year, she was made the subject of an impromptu hypothetical ad by Hank Sheinkopf, a consultant to candidate David Weprin, during an appearance on a local radio show.
Katz's kick-off event is, for the most part, ceremonial (unless her rivals show up!). It's also further evidence that in modern campaigns, holding a public event to kick it off is hardly the first thing candidates do.
Here's the email from Katz:
Dear Friends,

Please join me outside my home in Queens for my formal campaign kickoff for New York City Comptroller!

Sunday, April 19, 2009 1:00 pm

67-42 Ingram Street, Forest Hills, Queens

There will be hotdogs and refreshments, so please come to my campaign kickoff event and also stay after our announcement for a little block party. Directions are below.

You can RSVP to me personally, or reply to this e-mail, or contact my campaign, or just show up on Sunday the 19th at 1:00 pm!

In these uncertain times, we must look out for those of us who are struggling under the weight of unemployment, decreasing home values and diminished savings. In victory, we will protect the most vulnerable among us by creating jobs, protecting our homes and making sure every public dollar is put to use for New Yorkers. It all starts on April 19th. I look forward to seeing you at my home!

My best,

Melinda