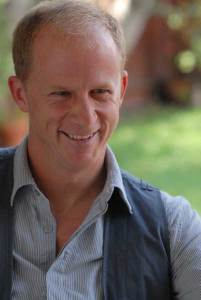 Bad Cop
By Paul Bacon
Bloomsbury. 260pp. $15.
Anyone who has ever considered (like me) becoming a New York City police officer would be well served by Paul Bacon's Bad Cop. Especially if, also like me, one isn't exactly the type of person others would expect to carry a badge, baton and gun.
Mr. Bacon's title is not to convey that he was a bad cop à la Harvey Keitel in Bad Lieutenant, but rather to make it clear from the get-go that he was just kind of a crappy policeman. (His subtitle is Duty Called, I Couldn't Find the Phone.) Of course, Mr. Bacon wasn't really all that terrible—his sympathy toward the minor offenders of Harlem, where he patrolled, is actually quite endearing—but he did make some pretty hilarious mistakes during his three-year tour. (One involves him having to call 911 to get him out of a patrol car he'd locked himself into.) In between mishaps, however, Mr. Bacon was about as good a cop as one could hope to have walk this city.
He joined the force after 9/11, partly out of a sense of duty, and partly out of personal need. After a stint "blowing little puffs of air into the great Internet bubble" (oh, early aughts, we miss you!) and another temping at a financial company, Mr. Bacon was in his early 30s, at loose ends and hoping to do something worthwhile with his life. Too old to become a firefighter, he takes the NYPD exam, passes through the academy with nary a hitch and suits up, dispatched to Harlem to write as many summonses as possible while avoiding "air mail" (the many items, from dirty diapers to clock radios, that public-housing residents hurl at cops from great heights). Tasked with making some "collars," or arrests, he figures out how to use traffic stops to haul people into HQ (way more drivers have outstanding warrants than you'd think) and even earns the nickname Collarsaurus.
Eventually, however, Mr. Bacon is ordered to vary his arrests, and finds himself shaking down feeble old guys loaded with drugs and trying to restrain shoplifters. All along he carries a bit of guilt—most of the time his "collars" aren't the rapists or murderers of the world, but the disadvantaged and desperate. Never once does he draw his gun.
At one point, Mr. Bacon gets a golden opportunity in the NYPD: auditioning for the elite Harbor Unit. A sergeant encourages him, but also gives him a strong dose of reality:
"Stay up on your collars. Make as many as possible. All the cool things you see cops do on TV are hard to get into. They're like point-one perfect of the job, so they're competitive as shit."
Unfortunately for Mr. Bacon, he gets pneumonia just as he's about to start training for his tryout. Instead of fishing for bodies in the East River, he goes on desk duty.
In the end, though, he found his way into the water: Mr. Bacon currently leads dives around the coral reefs of Hawaii. And unlike when he was a cop, he occasionally gets to save a life or two. Which is really all he wanted to do in the first place.
Hillary Frey is The Observer's culture editor. She can be reached at hfrey@observer.com