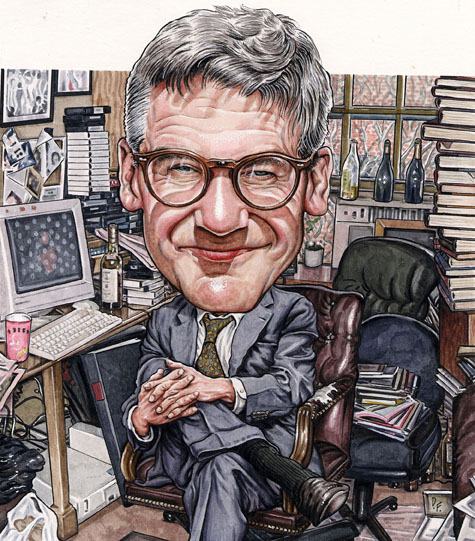 Peter W. Kaplan, the fourth and longest-serving editor of The New York Observer, announced to his editorial staff today that he is resigning from the newspaper effective June 1, 2009.
"I wanted to take care of my family," he said in an interview. "My family has been—it sounds like a baseball thing, doesn't it?—relegated to a secondary part of my life for a while."
Mr. Kaplan joined the newspaper in 1994, after working as a magazine editor, the executive producer of The Charlie Rose show and as a reporter for The New York Times.
He said, without question, The Observer was the best job of his career.
"It's as good as it gets," he said. "I had a little newspaper in New York City! You can't beat that. No matter who you are. I had a little newspaper in New York City. That's as good as it gets. It's better to have a little newspaper in New York City than a big newspaper in New York City. Because then you only have to report and write for the people you care about. And nobody else."
Mr. Kaplan replaced Susan Morrison when he took over the paper, and he immediately knew what he wanted to do with it.
"What I came in with was the hope The Observer could create a kind of intrinsic New York wit with its reporting that no one else did," he said. "That's why we put the illustrators on the cover. The entire paper is a point of view, a hard-edged view of New York that combines the idea of power and point of view. That's what the paper is. That's what the Web site is. That's why the headlines are written the way they are."
"We are somehow the embodiment of the New Yorker's psyche," he continued. "And that is something that can exist in the physical paper or on the Web site or on a mobile device. It's an idea."
Mr. Kaplan said that his next dream job is to get on the frontlines to figure how to save journalism.
"The Hearsts and the Orson Welles of the new medium are going to be people like the initiators, people like [Steve] Jobs, or people like, God knows who," he said. "They're going to be people who rethink what journalism is. I think I can think about it best if I can think about it for a while."
"He's revitalized The New York Observer in an amazing way," said Jared Kushner, the owner and publisher of The Observer. "He helped us build a Web site to the point where we got nominated one of the five best web sites with a Webby nomination. He's built the perfect platform for the next editor."
Mr. Kushner said he will consult with Mr. Kaplan in selecting a replacement.