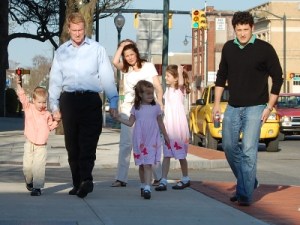 ALBANY—Newly sworn-in Representative Scott Murphy has hired Todd Schulte to serve as his chief of staff.
Schulte, 28, served as deputy campaign manager in Murphy's successful race against Assemblyman Jim Tedisco. He has served for the last two election cycles with the Democratic Congressional Campaign Committee, where he worked in both communications and fund-raising.
He and Murphy have some things in common: both are natives of Missouri (Schulte is from St. Louis) and earned undergraduate degrees at Harvard.
People familiar with the campaign and the district said Schulte is working now to find a district director, and while at least one person has been approached with an offer, nothing has been finalized. Murphy is also expected to keep on several district-level staffers who worked under Kirsten Gillibrand when she held the seat. Several of Gillibrand's senior advisers moved with her to the Senate.
More staffing announcements are expected in the coming days.