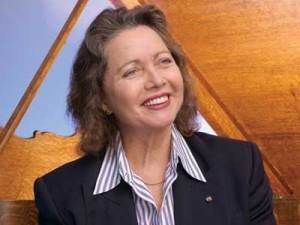 On the evening of Tuesday, April 28, composer Ellen Taaffe Zwilich will be in the audience at the 92nd Street Y, listening to the premiere of her latest work, Septet for Piano Trio and String Quartet, performed by the Kalichstein-Laredo-Robinson Trio together with Miami String Quartet. It will be the first time Ms. Zwilich has heard her new score performed, a prospect she looks forward to more confidently, perhaps, than most composers. "I might spend a lot of time working out certain techniques and doing sketches, but the objective is to get to that end stage where music comes to life," she told The Observer recently over coffee at Peter's, an Upper West Side restaurant near her apartment.
Ms. Zwilich, who will turn 70 on April 30, occupies a unique place in the pantheon of contemporary classical music. In 1975, she became the first woman to earn a doctorate in composition from Juilliard, and eight years later became the first woman to win the Pulitzer Prize for composition. The popularity of her music, often described using terms like "romantic," "accessible" and "audience-friendly," has lifted her name into the firmament of Americana: "Zwilich" has been the answer to a New York Times crossword clue and a Jeopardy! question, and appeared in Charles Schulz's Peanuts comic strip.
Of course, Ms. Zwilich knows very well that in the world of contemporary music, "accessible" isn't always a compliment. "I think people will look back 50 years from now and think: What on earth were people talking about in the latter part of the 20th century?" she said. "For some people the word 'accessible' means the music is not quite good enough. It's ridiculous. I mean, the whole history of music, of all different kinds of music, shows that music is meant to be heard, it's meant to touch people. It's not some kind of phenomenon that's evolved and had historical necessity, and all of that BS.
"I think that, first, people have never understood the history of their own time, never understood the significance of it," she continued. "And second, it's a particular point of view—it's an attitude—that music progresses. It probably started with Wagner as champion of the idea that this is the new music, this is the way we go, and everything else is irrelevant."
Ms. Zwilich went on to list composers she admires that are still typically excluded from standard accounts of important 20th century music. (Alan Hovhaness and the Neo-Classicist David Diamond are two examples.) As the first occupant of Carnegie Hall's composer's chair, from 1995 to 1999, she organized a series called Making Music that brought together musicians and composers from across the range of sensibility, ignoring what she viewed as needless divisions between tonal and atonal, standard repertory and contemporary. "Things that are silly in real life are silly in artistic life, too," she said. "Kids standing on different sides of the street sticking their tongues out at each other. That's all it is."
Warming to the topic, Ms. Zwilich waved her hands slowly in front of her, tracing the shape of her thought. She compared writing down a score, which she often does with the help of a violin, to writing stage directions in a play. "[A playwright] isn't just writing sentences in the abstract," she said. "Take, for example, the stage direction 'John comes into the room and puts his head on the table.' … I think a good playwright knows how John will come in and put his head on the table. In other words, a play has to be thought of in performance; in my opinion, music has to be thought of in performance."
ddacosta@observer.com