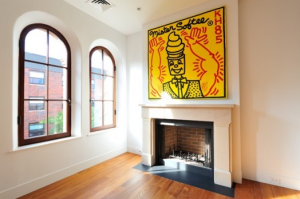 The world was such an innocent place in early September! Lehman Brothers wasn't yet in bankruptcy, George Bush was still president, and the massive 19th-century brick house at 11 Spring Street, nicknamed the Candle Building, was on the market for $39.8 million.
Caroline Cummings, the 20-something real estate heiress who had bought the place from one of Rupert Murdoch's sons for $12 million, divided its 12,000 square feet into three units after a gargantuan renovation. The master bathrooms had heated floors; even the powder rooms got dual-flush toilets. "That's pee-pee and poo-poo; that's European, it saves water," listing broker Robbie Browne told The Observer then, pressing the two buttons. "Fabulous, isn't it?"
But things got un-fabulous very quickly. In November, Mr. Browne was replaced by a firm called the Core Group, and the house's tag came down to $36.5 million. In late March, the price was cut to $29.5 million. The listing came off the market last week, and just resurfaced with Elliman's Leonard Steinberg for $26 million.
The separately listed triplex downstairs has dropped to $7.5 million, less than half its original $15.15 million tag. The penthouse triplex, which once cost $17.95 million (and was most recently asking $13.1 million) has arrived at $14 million. The Candle Building also has a two-bedroom loft in between those big units, but it doesn't seem to be available alone any longer.
"I think there is a much better chance for these homes to trade," Mr. Steinberg wrote in an email this morning. "We shall see!"
mabelson@observer.com