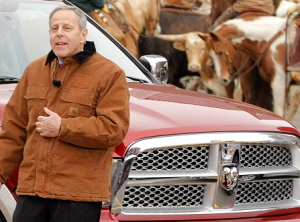 "If you think that our truck is all hat and no cattle, keep an eye on yonder horizon," James E. Press said early last year, shortly after becoming Chrysler's new president. That same month, news broke that he had spent $13.5 million on a four-bedroom house boasting a grand marble foyer, an oak-floored living room with an antique wood-burning French fireplace, a full-floor master bedroom suite, a den with a wet bar and humidor, plus a finished basement with a gym and a 1,000-bottle, temperature-controlled wine cellar.
But times change. This week, Mr. Press' townhouse at 178 East 64th Street went on the market for $15.7 million—or $35,000 per month. "It wasn't appropriate. He bought it with the intention of being in New York City full time, and he is not," said his broker, the 20-something Steven Christopher Halstead, who is friends with one of the car executive's children.
Has Mr. Halstead, whose uncle is the founder of the eponymous firm, ever had such a big listing before? "I actually just moved from L.A.," he explained, "so this is the first listing I've had in the city." (He had been working in production on Saatchi & Saatchi's Toyota account—which is a coincidence, he said, even though Mr. Press was recently the president of Toyota North America.)
Has he ever sold a piece of New York real estate? "No. Not in New York City."
Elsewhere? "No."
Then does he feel he deserves Mr. Press' listing? "He interviewed other brokers! I feel I won justly."
Either way, Mr. Halstead probably has a nice career ahead of him. "Capable of hosting social gatherings and celebrations of the grandest scale, while also allowing its owners the space, scale, and privacy of a country estate, this home's splendor and versatility are unrivalled," his mellifluous listing for the townhouse says.
mabelson@observer.com