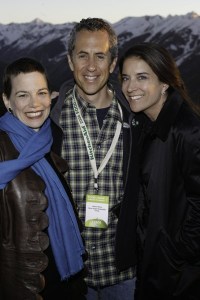 Popular restaurateur Danny Meyer no longer has his eye on the late Warner LeRoy's illustrious Tavern on the Green in Central Park.
Bids on the city's top-grossing eatery are due on Monday, May 18, but Mr. Meyer, an early favorite for the famous space, has decided to withdraw his name from the competition.
According to a statement from Mr. Meyer's Union Square Hospitality Group:
"After careful consideration, we have elected not to submit a bid for the restaurant to succeed Tavern on the Green. As passionate New Yorkers, we were excited and tempted by the opportunity to envision how to transform such a magnificent place into a new institution for our city to cherish. After a thorough review of the [city's Request for Proposals], we ultimately concluded that the overall business opportunity unfortunately did not make sense for us at this time.

We remain excited to follow the developments as the City considers the next chapter of such a historic location."
Mr. Meyer, whose name inevitably comes up anytime a high-profile restaurant space becomes available, had shown some initial interest in the lucrative location back in March, sending representatives to a meeting of potential candidates for the 25,000-square-foot venue.
But that was before he was announced as the newest operator at Ian Schrager's posh Gramercy Park Hotel. Mr. Meyer also recently took on the hefty task of concessionaire at the New York Mets' new Citi Field stadium in Willet's Point.
The city's current contract with the late LeRoy's family expires at the end of the year. The family has vowed to outbid all rivals for the space.
Smith & Wollensky founder Alan Stillman, Boathouse owner Dean Poll and Capitale operator Seth Greenberg have also expressed interest.