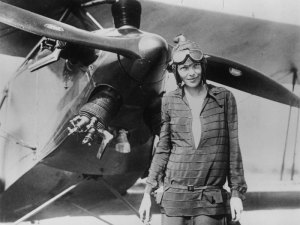 "Robert M. Smith, a former Times reporter, says that two months after the burglary, over lunch at a Washington restaurant, the acting director of the Federal Bureau of Investigation, L. Patrick Gray, disclosed explosive aspects of the case, including the culpability of the former attorney general, John Mitchell, and hinted at White House involvement.
"Mr. Smith rushed back to The Times's bureau in Washington to repeat the story to Robert H. Phelps, an editor there, who took notes and tape-recorded the conversation, according to both men. But then Mr. Smith had to hand off the story — he had quit The Times and was leaving town the next day to attend Yale Law School."—Richard Pérez-Peña, 2 Ex-Timesmen Say They Had a Tip on Watergate First, The New York Times, May 24, 2009.
Birth of Jesus Christ, circa 6 BC
Why The Times missed the story: Paper not founded until September 18, 1851.
Attack on Pearl Harbor, December 7, 1941
Why The Times missed the story: Hawaii bureau chief was out walking his dog.
Beginning of the Twentieth Century, January 1, 1901
Why The Times missed the story: Assigning editor deemed so-called new Century "unimportant" and "faddish."
Amelia Earhart disappears while attempting to circumnavigate the globe, July 2, 1937
Why The Times missed the story: Aviation reporter, hung over from bi-wing plane junket the previous night, told his editor, "We'll write about it when the lass lands."
Woodstock Music and Art Fair, August 12-15, 1969
Why The Times missed the story: Internal Times consensus was "peaceniks rolling around in mud" is not newsworthy.
Iraq WMD's, 2002-2004
Why The Times missed the story: What? They had the story.
Birth of Shiloh Nouvel Jolie-Pitt in Namibia, May 27, 2006
Why The Times missed the story: Busy covering 6.3 magnitude earthquake in Indonesia that killed 6,000 people; also, exclusive pictures of Shiloh too expensive for Times photo department.