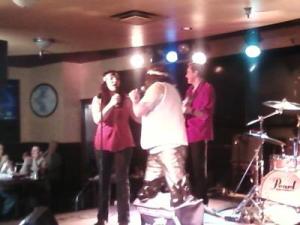 Sour feelings toward Michael Bloomberg are coloring the debate over school control.
State Senator Carl Kruger is once again playing the role of chief obstructionist.
Jay Gallagher rehashes the litany of Albany scandals, noting that even the referees are fighting with each other.
The executive director of the state's public integrity commission heeded David Paterson's call to resign, albeit noisily.
Caroline Kennedy didn't say why she dropped out of the running to be a U.S. senator, but insisted on the Today show it had nothing to do with her children.
Bill Hammond says the state improperly went after yoga studios.
Tom Suozzi will seek a third term as Nassau County executive.
Representative Maurice Hinchey, a Hudson Valley Democrat, and State Senate Majority Leader Malcolm Smith endorsed Kirsten Gillibrand.
Albany District Attorney David Soares wants to make it easier to jail people who steal state funds.
David Paterson is pushing for calorie posting to fight obesity.
In Rochester, he promised to steer more contracts to woman- and minority-owned businesses.
Tom Golisano blamed Paterson's "lack of leadership" for his decision to leave the state.
He plans to stay active in New York politics, although not as a candidate.
A coalition of business groups wants a property-tax cap and a spending cap.
The state budget has hurt counties which are losing subsidies for jail inmates.
And above, a photo of Assemblyman Matt Titone and State Senator Diane Savino singing "I've Got You Babe."