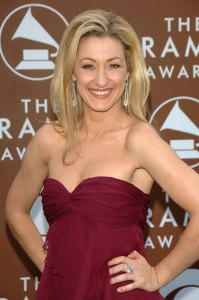 Among the guests meandering through the Upper East Side townhouse where Page Six's Paula Froelich was celebrating the publication of her novel, Mercury in Retrograde, on Tuesday night, May 26, was a mingled group of Ms. Froelich's friends, colleagues and professional acquaintances: socialite Cornelia Guest, 30 Rock's leggy actress Katrina Bowden, essayist and book publicist Sloane Crosley, designers Stacey Bendet, Richie Rich and Adam Lippes, and publicists Desiree Gruber and Leslie Sloane Zelnik.
The townhouse, which Teddy Roosevelt reportedly gave to his daughter Alice as a wedding gift in 1906 and was later occupied by Montgomery Clift in the 1960s, belongs to Estee Lauder exec John Demsey, a tall, gentle man with a tight-lipped smile.
"Paula is a very influential person," Mr. Demsey told the Daily Transom. About a year ago, he and Ms. Froelich were having dinner when she told him about the book. Mr. Demsey inquired as to whether he might be able to host her first book party.
"I wanted to do something nice for her, she's always done nice things for me—from a personal and a professional standpoint," he said. "She's been nice to me."
The novel, which follows three Manhattan women through their professional and personal calamities, is of the chick-lit genre, but Mr. Demsey seemed to enjoy it just fine.
"I thought it was sassy, funny, ironic, and I recognized aspects of Paula in each of the characters," he said. "I recognized other characters, too. I was kinda nervous I would be in there myself! But it was totally entertaining and I could see it as a movie. The ultimate compliment is reading something and being able to see it as a movie and who can play the parts."
As the house swelled with expensive perfume and cigarette smoke billowing in from two outdoor areas, Ms. Froelich, in a nude-colored cocktail dress, was posing for photos with Ms. Bowden, who did her signature wide smile and bimbo head tilt for the cameras; then with her blond Post colleague Mandy Stadtmiller; and later, with Mr. Lippes, who threw his arms around her taut waist.
"Oh my God, so fabulous," the gossip columnist said of her book party. "I'm having the best time!"