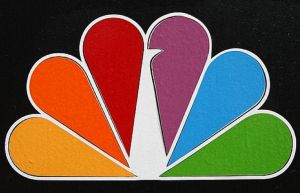 While NBC still has another two weeks to finalize their fall schedule—fans of Medium, Law & Order and Chuck will have to continue to hold their respective vigils until May 19th, when a decision on those series' fates is expected to be rendered—it's never too early to start handicapping! In addition to the post-apocalyptic Day One (an "event series" which will air following the Winter Olympics in 2010), six episodes of the still-confusingly titled Saturday Night Live: Weekend Update Thursday, and all the returning shows—among them: The Office, Southland, 30 Rock, Parks and Recreation, Law & Order: Special Victims Unit (with or without stars Chris Meloni and Mariska Hargitay) and Heroes—NBC announced five new scripted series' yesterday during their pre-Upfront "In Front" presentation. Which have a shot at getting to season two? Based on nothing but conjecture and speculation, here's a rundown!
100 Questions
Actor Christopher Moynihan, last seen on NBC as part of the ill-fated attempt to bring Coupling to American shores, goes behind the scenes to executive produce this comedy about—wait for it—five single friends living in New York! And there's a laugh track! We dare you to watch the four-minute extended preview and not want to immediately claw your eyes out and/or run and watch an episode of How I Met Your Mother to wash the bad taste out of your mouth. Seriously, why would NBC even bother with this?
Probability of a second season: 3%
Trauma
The first thing that has to go is the title: can you imagine telling your friends you watch something called Trauma? That aside, the series—about a group of first-responder paramedics—just feels like the kind that gets relegated to Friday nights and cancelled within a month. We love star Derek Luke, but he has to find a better use of his time.
Probability of a second season: 18%
Mercy
Not only can NBC save money with this show by recycling Grey's Anatomy plots, they can also film it on the old ER sets. Win-win! Mercy deals with the lives of a trio of sassy/pretty nurses—played by Michelle Trachtenberg, Taylor Schilling and Jamie Lee Kirchner—as they navigate the troubled waters of Mercy Hospital. No truth to the rumor that the show was originally called Nurses.
Probability of a second season: 34%
Parenthood
Because the entire entertainment world is bereft of ideas, here comes a serialized version of Ron Howard's Parenthood, a film that came out twenty years ago. We do want to like this show, specifically because Peter Krause—here taking what appears to be the Steve Martin role at the head of a large ensemble cast—deserves to be a gigantic star. Sadly though, everything we've seen thus far seems sorta dated. And even if the show turns out to be good, does anyone think it can survive in this economic landscape with such a big-name cast?
Probability of a second season: 49%
Community
Say hello to the one new show on NBC's schedule that could be a legitimate success. Joel McHale stars as a former lawyer forced to go back to community college to get his degree. There, he meets a crew of misfits, headed by Chevy Chase. Community plays like a hybrid of Arrested Development and Stripes, and, best of all, there isn't a faux-documentary crew or laugh track to be found. We're making progress here, people!
Probability of a second season: 62%