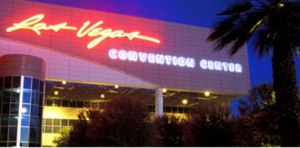 "All the New Yorkers are walking around looking tired," said David Firestein, president of Northwest Atlantic Real Estate Services, speaking by cell on Tuesday from Las Vegas, where the temperature stubbornly remained in the triple digits and sweaty brokers gossiped about absent retailers, a depressing lack of raucous parties and an overall air of ennui.
"The energy level is a little slower and quieter," he said, adding that there were about half as many convention-related parties this year. "You feel it in the pace. People aren't moving as fast. They're not rushing as much."
Mr. Firestein, along with thousands of other real estate brokers, city officials, developers and retailers looking for business, many from New York, had made his annual pilgrimage to Las Vegas for the three-day International Council of Shopping Centers' Global Retail Real Estate Convention, which formally ended on Wednesday.
The confab is the biggest event of its kind in the United States. In 2008, it drew nearly 50,000 participants, a record high—which, in a way, was yet another sign of a bloated real estate market on the verge of explosion. Last year, it wasn't just developers and brokers and retailers who flooded the convention hall during the day (and the casinos and strip clubs during the night). Architects and lawyers came along for the ride, too.
This year, attendance fell 50 percent.
"There's only the top echelon here of all the developers," said Faith Hope Consolo, chair of retail leasing and sales for Prudential Douglas Elliman. "So that means you don't have 100 leasing guys here who can't make decisions anyway. There's less quantity. More quality."
This year was marked by who didn't show, rather than who did. Simon Properties, which used to have one of the most extravagant exhibits—they are said to literally have spent millions of dollars on it—declined to take a booth in the convention center. So, too, did the Westfield Group. Simon instead repaired to the Caesars Palace Hotel, according to Ms. Consolo. And Westfield took a suite at the Encore, according to another broker, who said that by 2 p.m. on Tuesday, normally a hopping day at the convention, it was closed.
"There are booth areas that are absolutely vacant," said that broker, who, fearing the wrath of the ICSC, asked to remain unnamed. "I don't know if it's fluorescent lighting or what kind of lighting it truly is in the convention center. But yesterday morning, I stopped for one second to listen. And you could hear the buzz of the lights. It would normally be buzzing with people."
Of course, the convention wasn't entirely one big downer. It was in Vegas, after all! Most of the New York contingent, including Mr. Firestein and Ms. Hope Consolo, stayed at Steve Wynn's sumptuous new hotel, the Encore, to which they gave rave reviews. (Room rates were, unsurprisingly, very favorable.)
Meanwhile, the $500 bottles of Grey Goose continued to flow late into the night at the Encore's XS, a club whose design, according to its Web site, was "inspired by the sexy curves of the human body." And there's always Cher! "It was the most incredible entertainment," said Ms. Consolo, the day after seeing the singer perform. "She had like 20 costume changes, two hours of straight songs! That was worth the trip."
drubinstein@observer.com