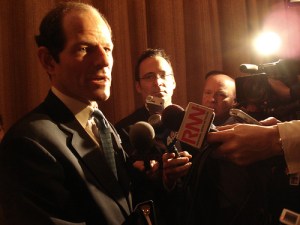 Eliot Spitzer may have some bitter feelings toward some of his former colleagues in government, but he still seems to have soft spot for at least one public servant.
On May 11, Spitzer donated $2,000 to Mark Green.
The two have gotten along well for some time. One of the first interviews Spitzer gave after leaving office was with Green. And, as Liz Benjamin notes, Spitzer's family helped Green retire some of his previous campaign debt.