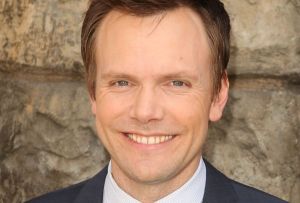 As Upfront Week rolls on—yesterday both NBC and ABC announced their schedules; today that baton is passed to CBS—we're left wondering why the networks reserve these presentations for a small cabal of advertisers and critics and not the general public. What about us viewers! We can't be the only ones who would have loved watching NBC entertainment president Ben Silverman answer a question from his bête noire, Nikki Finke. In fact, chances are, their awkward interaction was more compelling than some (most) of the new shows planned for this fall… especially those on ABC. If you thought Fox did a bad job with their schedule, you ain't seen nothing yet.
Despite every other network being in contraction mode, ABC has no fewer than eight new shows (!) on tap, including four half-hour comedies—and, hilariously, they've decided to put all four of them on the same night. There's Hank, starring Kelsey Grammer; The Middle with Patricia Heaton; Modern Family, a mockumentary with Ed O'Neill; and, Cougar Town, which features Courtney Cox-Arquette as a 40-year-old cougar. Those four will air consecutively on Wednesdays as a lead-in to Eastwick, an adaptation of John Updike's Witches of Eastwick that will actually take its cues from the 1987 feature film. Please note: There is no truth to the rumor that ABC entertainment president Steve McPherson introduced that lineup after stepping out of a Delorean. (Ed O'Neill? Really?) Of course, the fact that ABC thinks this thrown-together roster of comedy and dramedy can work, is fairly ridiculous: Did Mr. McPherson forget that just last year his network tried a similar strategy (grouping newer shows together) with sophomores Pushing Daisies, Private Practice and Dirty Sexy Money, and now only one of them is still on the air?
As for NBC, dare we say: not bad! While ABC is busy trotting out a comedy block filled with past-their-prime sitcom veterans, NBC has a bunch of comedians that people actually like: Amy Poehler, Tina Fey, Steve Carell, and now, The Soup's Joel McHale, who stars in the new series Community (we'll forget for the moment that Community also stars past-his-prime veteran Chevy Chase). Oh, and NBC renewed Chuck! (Though sadly not Medium, which will live on thanks to CBS.) It might sound crazy, but we're pretty sure the embattled Mr. Silverman and his lowly ranked network have the best new schedule for fall. The bar has officially been lowered!