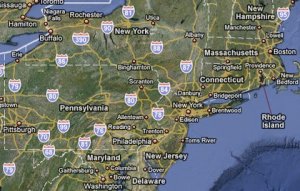 With the stroke of Governor John Baldacci's pen, Maine officially became the fifth state in which gay marriage is legal.
There seems to be something of a rush toward same-sex marriage afoot, with four states now legalizing it (two through the courts and two through legislative initiatives) in the past year— a far cry from 2004, when a state Supreme Court decision in favor of gay marriage in Massachusetts prompted voters in 11 states to pre-emptively outlaw the practice.
Still, a look at the current gay marriage battleground suggests that the new momentum, at least for the foreseeable future, will probably remain confined to culturally liberal pockets of the country—the blue states of the Northeast and Pacific coast.