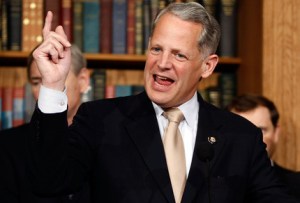 You don't have to like Steve Israel to respect the bold and risky move he's apparently on the verge of making.
The fifth-term Long Island congressman, to believe reports that are now leaking out all over, will soon declare his candidacy for the 2010 Democratic Senate nomination, a slot that most national and some state Democrats would prefer be reserved for Kirsten Gillibrand.
Mr. Israel's odds aren't exactly good. Hardly anyone knows who he is, he'll almost certainly be at a financial disadvantage, and more candidates may soon enter the race. And he won't have his House seat to fall back on if he loses.