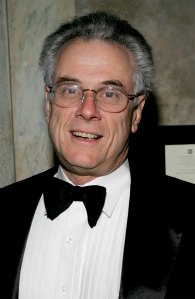 Today NBC Universal canceled WNBC's nationally syndicated movie review show Reel Talk.
According to our source, this morning NBC brass informed host Jeffrey Lyons and the rest of the show's staffers that they were being let go.
Reel Talk first debuted on WNBC-4 in April 2005, and went on to become widely syndicated on stations across the country.
We left a message seeking comment from WNBC-4. And we paged Mr. Lyons (who, apparently, has a pager!). We will update when we hear back.