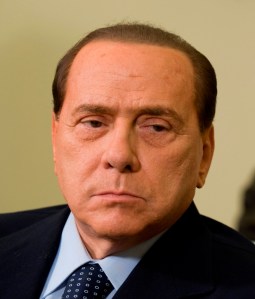 Amid all the snickering about the Plaza's conversion into mega-haute condominiums, all the guessing about what will happen to its re-listed apartments (which, The Times said this weekend, are asking more than $250 million in all) and all the gasping about Russian billionaire Andrei Vavilov's suit over his penthouse triplex, awfully little attention has been paid to a third-floor drama that may be the most lip-smacking of all.
There, according to two sources, the troubled Italian businessman Luigi Zunino has been desperately trying to close on a heroic, gargantuan three-unit apartment. At around $45 million, a sum that doesn't even include the millions Mr. Zunino has already spent on combining three units into one, the apartment would be one of the most expensive ever sold in New York. His deposit alone totals around $9 million.
In April, Mr. Zunino, whose Milan-based property company Risanamento has seen its stock fall from a 2007 peak of €8.41 to €0.32, blew his deadline with the Plaza's developer, El-Ad Properties, to close.
"At that time, they said, 'We can't get it together,'" one source said about Mr. Zunino's team.
If that had happened two years ago, back when the market was still so beautifully bubbly, El-Ad would have simply giggled and kept Mr. Zunino's deposit, then put the apartment back on the market. But because there are so few buyers for gigantic Manhattan real estate these days, and because El-Ad already has to worry about reselling the triplex penthouse that Mr. Vavilov sued over, the company has been giving the Italian extra time to come up with the rest of the money.
"I don't think he's going to walk away, I absolutely don't think so," Mr. Zunino's broker, Gianpiero Rispo, said this week.
There were signs of trouble as early as April 2008, when the Wall Street Journal reported that Mr. Zunino was looking to sell his place for $100 million, even though, of course, he hadn't closed yet. Mr. Rispo said this week that around that time they had gotten an offer for $90 million from a potential buyer who ended up making "another major acquisition somewhere else."
Around December, two sources said, representatives of Silvio Berlusconi, Italy's billionaire prime minister, came to see the apartment. Nothing happened. But Mr. Berlusconi's interest makes sense: Floor plans show 10,026 square feet, six bedrooms, three kitchens, eight walk-in closets (excluding the dressing room), six bathrooms, three powder rooms, a 44-foot-long living/dining room, another living room, another dining room, a library, a gallery and a terrace from which the hotel's five entrance flags hang.
Meanwhile, Mr. Zunino has had to deal with other issues, like his connection to the banker Antonio Fazio's market-rigging scandal. "His New York problems," Mr. Rispo said, "are not his top priorities."
mabelson@observer.com