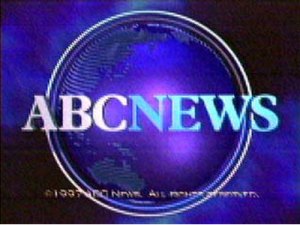 Once upon a time (at the zenith of 20th century analog media), maintaining an on-site, in-house library crammed full of archived periodicals and rows and rows of hefty, solemn reference books, was all the rage at large media organizations.
In 2009, not so much.
Today, yet another bricks-and-mortar media bibliothèque fell victim to the digital age.
This afternoon, in an email to his staff, David Westin, the president of ABC News, announced that ABC News will be converting its existing research library on the second floor of its 47th street building into a smaller, more cyber-focused "Digital Research Facility."
"Our extensive, hard copy library filled with periodicals and other materials is no longer necessary in the digital age," wrote Mr. Westin. "The time has come to re-shape that library to reflect today's world."
Back in October of 2008, Mr. Westin sent out a memo to staff, announcing a series of cost-saving maneuvers, including the cancellation of all print subscriptions for magazines and newspapers. Today's announcement would seem to further move the news organization beyond the printed word.
"You will continue to receive the same exceptional service as you have in the past," he added. "But we're developing, with an outside research consultant, a state of the art research system tailored to our particular needs. When this new system is completed, you will be able to get the information you need and conduct your own searches from your desktop."
Mr. Westin went on to inform his newsroom that the changes will result in a "reduced staff" but that some of the current library staff would be staying on through the transition and "perhaps beyond."
"Once we're through the transition, we will be donating our current hard copy periodicals to a library in need," he added. "These materials have served us well, and we hope they will do the same for a deserving community."