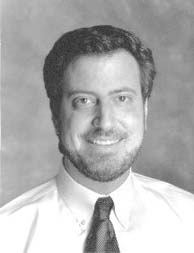 Bill de Blasio is defending himself against Mark Green's implication that he and his colleague Eric Gioia didn't do enough to stave off the 40 percent cut slated to hit the public advocate's office.
Yesterday, Green told me, "Of course, I was not part of the budget process that led to this result. I come at it with clean hands." Green also told City Hall News, "The sitting members of the Council who didn't speak up will have to answer for themselves."
De Blasio's argument is that Green, until recently, has been silent on this and every other cut proposed by Bloomberg. De Blasio is also pointing to the retroactive raises Green gave to staffers during his finals months in office as public advocate, making the operation more expensive to run, and therefore, in an even worse position to respond to this year's drastic cuts.
In a public statement, de Blasio said, "Mark Green's attack on my actions in this year's City budget is out of touch and hypocritical. The real question is where was Mark Green when New Yorkers were fighting for months to stop the Mayor from shutting down firehouses, closing day care classrooms and eliminating programs that protect children from abuse? Why eight years ago did he throw the Public Advocate's office into financial crisis by granting retroactive raises to his own staff? New Yorkers need a Public Advocate who will stand up for their interests, not self-interest."