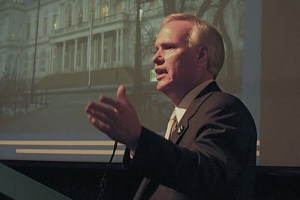 Here's something else about Councilman Tony Avella you may not have noticed: his mayoral campaign hired a director of communications.
Her name is Katie Wang. She's a former Star-Ledger reporter who covered Cory Booker, enterprisingly, in Newark.
Her name started popping up on Avella mayoral press releases around the time Richard Simmons compared Avella's lips to those of Julia Roberts.
Avella is running the angry-outer-borough-guy campaign that Anthony Weiner was planning to run. But he's largely been written off as an unknown quantity with a dedicated but very small base of support.
The immediate campaign goal, it seems, is simply to stop being ignored. Good luck, Katie.