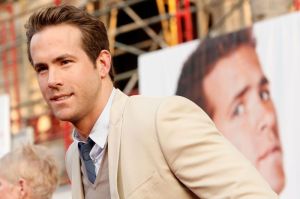 No need to channel surf! Here's a list of notables on late night tonight. We'll post each weekday. for your convenience!
The Late Show with David Letterman (CBS, 11:30pm): Actor Ryan Reynolds (The Proposal).
The Tonight Show with Conan O'Brien (NBC, 11:35pm): William Shatner, Christopher Mintz-Plasse, musical guest Incubus.
Jimmy Kimmel Live (ABC, weeknights 12:05am): Actor Ryan Kwanten (True Blood), Roseanne Barr (Roseanne).
The Late Late Show with Craig Ferguson (CBS, 12:35am): Jeff Foxworthy, Gavin DeGraw.
Late Night with Jimmy Fallon (NBC, 12:35am): Al Roker, Gary Vaynerchuk, Joshua Topolsky, musical guest Street Sweeper Social Club.
Last Call with Carson Daly (NBC, 1:35am): Jeremy Renner, musical guest Zee Avi.
The Daily Show with Jon Stewart (Comedy Central, 11:00pm): Author Peter Laufer (The Dangerous World of Butterflies).
The Colbert Report (Comedy Central, 11:30pm): Joshua Micah Marshall (Talking Points Memo).
Chelsea Lately (E!, 11:00pm): Actress Denise Richards, comedians Loni Love, Brad Wollack and Heather McDonald.