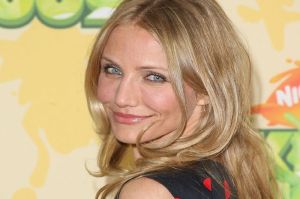 No need to channel surf! Here's a list of notables on late night tonight. We'll post each weekday, for your convenience!
The Late Show with David Letterman (CBS, 11:30pm): Actor Samuel L. Jackson, chef Emeril Lagasse, musical guest the BPA with Iggy Pop.
The Tonight Show with Conan O'Brien (NBC, 11:35pm): Cameron Diaz, Johnny Strange, Pete Yorn.
Jimmy Kimmel Live (ABC, weeknights 12:05am): Actor Thomas Haden Church, actor Ed Helms, Scripps National Spelling Bee Champion Kvya Shivashankar, musical guest 311.
Late Night with Jimmy Fallon (NBC, 12:35am): John Leguizamo, Nick Cannon, Sonic Youth.
Late Late Show with Craig Ferguson (CBS, 12:35 am): Marion Cotillard, Michael Musto.
Last Call with Carson Daly (NBC, 1:35am): Tim Roth, Miranda Kerr, Black Kids.
The Daily Show with Jon Stewart (Comedy Central, 11:00pm ): Bill Russell
The Colbert Report (Comedy Central, 11:30pm): Simon Schama.
Chelsea Lately (E!, 11:00pm): Derek Fisher, comedians Sarah Colonna, Randy and Jason Sklar.