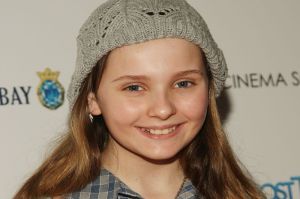 No need to channel surf! Here's a list of notables on late night tonight. We'll post each weekday, for your convenience!
The Late Show with David Letterman (CBS, 11:30pm): Sandra Day O'Connor, musical guest MSTRKRFT with John Legend.
The Tonight Show with Conan O'Brien (NBC, 11:35pm): Lisa Kudrow, Billy Mays and Anthony Sullivan, Elvis Costello.
Jimmy Kimmel Live (ABC, weeknights 12:05am): Actress Isabel Lucas.
Late Night with Jimmy Fallon (NBC, 12:35am): Abigail Breslin, James Purefoy, Blake Griffin, music guest: Iggy Pop and the BPA.
The Late Late Show with Craig Ferguson (CBS, 12:35am): Jim Parsons, James Frey.
Last Call with Carson Daly (NBC, 1:35am): Jason Bentley, musical guest Crocodiles.
The Daily Show with John Stewart (Comedy Central, 11:00pm): Larry David.
The Colbert Report (Comedy Central, 11:30pm ET/PT): David Kilcullen.
Chelsea Lately (E!, 11:00pm ET/PT): Tyrese Gibson, comedians Jo Koy, Christian Finnegan and Guy Branum.