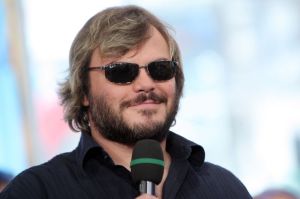 No need to channel surf! Here's a list of notables on late night tonight. We'll post each weekday. for your convenience!
The Late Show with David Letterman (CBS, 11:30pm):
Actor Jack Black (Year One), Dr. M. Sanjayan (Lead Scientist for The Nature Conservancy).
The Tonight Show with Conan O'Brien (NBC, 11:35pm):
Joe Torre, musical guest Spinal Tap.
Jimmy Kimmel Live (ABC, 12:05am):
Actor David Spade (Rules of Engagement), actress Zoe Saldana (Start Trek), musical guest Black Eyed Peas.
Late Night with Jimmy Fallon (NBC, 12:35am):
Matthew Broderick, Sean Avery, Spencer and Heidi Pratt, musical guest Jason Aldean.
Last Call with Carson Daly (NBC, 1:35am):
Common, musical guest The Doves.
The Daily Show with Jon Stewart (Comedy Central, 11:00pm):
Ed Helms (The Office, The Hangover).
The Colbert Report (Comedy Central, 11:30pm):
Austan Goolsbee (Vice Chairman, Council of Economic Advisors).
Chelsea Lately (E!, 11:00pm):
Actress Betty White, comedians Josh Wolf, Jen Kirkman and George Wallace.