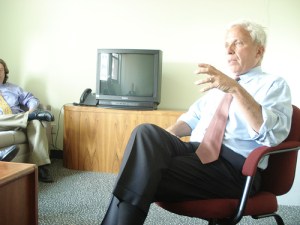 Whatever you may think of him, you've got to hand it to Mark Green: The man just will not give up.
He has spent the better part of three decades trying to be someone—someone big—in politics, and usually coming up short. Some actually believed we'd seen the last of him (as a candidate, at least) on that September night three years ago when, digesting his 20-point loss to Andrew Cuomo in the Democratic primary for attorney general, Green swore to supporters that he'd never seek elected office again. 
But, like Richard Nixon after promising the press that they wouldn't have him to kick around anymore, Green just couldn't stay away from the game.