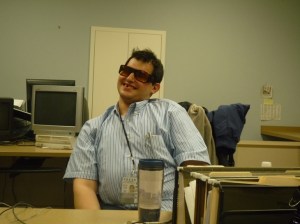 Kirsten Gillibrand wants money for the presidential helicopter program.
Writing on Daily Kos, Adama D. Brown says Gillibrand's haul of Democratic county leader endorsements is a good sign for party building.
Michael Goldfarb writes "If Maloney does take down Gillibrand, she might become the poster girl for liberal gun control policies — which might not be such a bad thing for Republicans."
Ben warns against overselling Twitter as a tool for Democratizing Iran.
This Kos diarist says Bloomberg had to leave the Republican Party because he was "under attack" for being too moderate.
Peter Vallone Jr. said it's a "comfort to know that there's a man" in City Hall with "such integrity."
CityFile makes Bloomberg prettier, younger.
Senate Democrats are hitting Republicans for Pedro Espada.
Here's an AP story on how the Senate chaos actually impacts legislation.
Liz Green has more on Sheldon Silver's mayoral control bill passing one house today.
Christine Quinn and Joe Crowley are headlining a July 1 fund-raiser for Karen Koslowitz [second item].
Someone in the comments section sees bias in my photo selection.
Readers think there really is a mayor's race, but that reporters aren't covering it.
For Carolyn Maloney's congressional seat, readers say Jonathan Bing is ahead, but don't count out a a Republican, or Gifford Miller.
Liz notes possible Maloney successor Dan Garodnick has a lot of money, and an upcoming fund-raiser.
There's some movement on the Coney Island development.
CNN carries news of the rabbi who just resigned his job with the city jails.
Nate Silver is coming to town.
And pictured above is Michael Harris with a new pair of glasses.