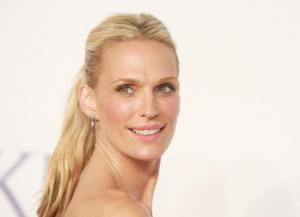 The nightlife scene in the Hamptons has been strange so far this season. Southampton's Pink Elephant has filed for bankruptcy. Dune has turned into Axe Lounge as part of a disturbing summer-long sponsorship deal. Lily Pond hosts humongous sponsorship parties with the Hilton spawn. And Surf Lodge, while hip and crowded on weekends, can be intimidating.
One newcomer that sounded somewhat promising was the Georgica Restaurant and Lounge. Located on the Georgica Pond—a.k.a. land of the high hedges—the place is a converted Tudor-style mansion on Wainscott Road. Chefs Robert Hesse and Seth Levine (strangely, of Fox's Hell's Kitchen reality show) have been recruited to oversee the menu; meanwhile Matt Levine, known for his pricy drinks and impenetrable door policy at the Eldridge, was asked to come on and bring his regulars from Manhattan with him.
"So far it's been going very well, considering the weather and everything," said David Schulman, 29, a co-owner of Georgica. "It's been extremely busy on the weekends and we're expecting a big July and August."
According to Mr. Schulman, Georgica is different from the other Hamptons nightspots, with Lindsay Lohanites climbing tables and stumbling outside. His target customer's age is 27 through 35.
"You're not standing on a table dancing, it's very mature," Mr. Schulman said. "It's really for people who grew up out in East Hampton. We wanted to give people a place to go eat and then hang out afterwards without them having to go anywhere else. The lounge part holds only 150 people so that gives us the ability to be extremely selective at the door and keep that older crowd in there. We don't have to let in 500 people to make our place look busy." (He added that the lounge has not received any complaints from the residents of the reclusive Georgica Pond mansions about noise or traffic.)
When asked how difficult it is to get in, Mr. Schulman said that it is "extremely tough." In fact, last weekend an awning at the lounge was reportedly rolled up just as it had begun raining, leaving eager clubgoers to choose between getting wet or going home. (Mr. Levine commented to BlackBook that the move was a security measure.)
Who has gotten in so far? Socialite Alexandra Richards, restaurateur Jeffery Chodorow, model Molly Sims, and filmmaker Brett Ratner. Georgica neighbor Ron Perelman, however, has not stopped in. "But we'd love for him to come down," said Mr. Schulman.
"I would compare it more to like a Nello's than like a Lily Pond," was the verdict of Guest of a Guest blogger Rachelle Hruska.
But others who have stopped by the lounge say the clientele is just the opposite of what Mr. Schulman is hoping for, with very young, clubby women indeed crowding into the place on weekends.
"It was a little schizophrenic," said one recent visitor who asked to remain unnamed. "Downstairs in the eating part it was a little geriatric, and upstairs it was like the club kids. And the music got consecutively louder. It was like a microcosm of any random street in the Hamptons, with, like, the people who live there and the share-housers."