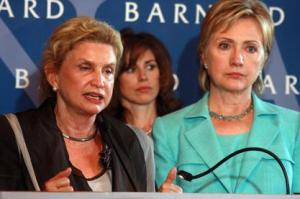 Say what you want about her chances, but Carolyn Maloney is still acting like someone who actually means to challenge Kirsten Gillibrand for Senate next year. 
She'd have to give up her House seat to do so. (Which is actually quite a good reason to believe that, at the end of the day, she won't run for Senate, and that this will all have been more about David Paterson's decision to pass her over for a junior colleague than anything else. But for the sake of this exercise, let's assume she does it.)
Who would replace her?
In Maloney's Congressional district, according to the State Board of Elections, there are 264,561 registered Democrats, 72,088 registered Republicans, and 93,304 voters not registered in any party.