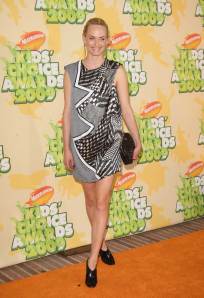 On Tuesday, June 9, the conservation group Oceana joined the clothing company Nautica and Vanity Fair magazine to host a blue-carpet party at Hudson Terrace, celebrating the official recognition of World Oceans Day by the United Nations.
New York Ranger Brandon Dubinsky was among the earliest arrivals, looking as clean and eager as if en route to an ocean-themed high-school prom. [corrected]
Did he know what World Oceans Day was? "Sort of," Mr. Dubinksy said. "I guess if there was an ocean, I'd go jump in it."
The Real Housewives, meanwhile, wore, their environmental awareness on their sleeves. "An ocean-blue dress, for tonight," said Ramona Singer (of New York), in David Meister. Ms. Singer also noted the skin-care value of algae. Danielle Staub (of New Jersey) called her BCBG dress "water friendly." Meditation is her favorite seaside experience: "You can go and be alone with your thoughts, and as the tides go out, it washes away the negative," Ms. Staub said. "It's really my euphoria."
Scheduled to sing later in the festivities, performer Estelle rolled up to the eco-benefit in an unpolitically correct SUV. She said she'd recently been in Aruba. "So good." Eat any jellyfish? "I'm just now getting into calamari!" Burp.
Actor Ted Danson, founder of American Oceans Campaign, was stuck on the set of HBO's Bored to Death and didn't show, but model Amber Valetta, the event's co-host, ably wore the mantle of activist celebrity. A longtime surfer, she recommended honoring World Oceans Day by taking a swim.