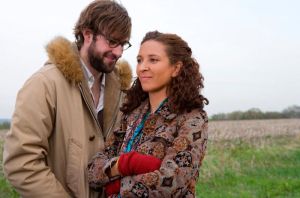 It's not like anyone ever accused the Academy Awards of having good timing, but even by their standards, putting out a major press release on a Friday—following the death of Michael Jackson—has to rank as a poor decision. Since you, like the rest of the developed world, probably missed it: The Music Branch Executive Committee stated that, going forward, songs must get higher than 8.25 on a scale of 6-to-10 to even be considered for a nomination in the Best Original Song category. If no song gets to 8.25, then no songs will be nominated that year; if one song makes it, then the runner-up also gets nominated, regardless of its total score. Still with us? In layman's terms, this is just a convenient way of getting rid of the Best Original Song category altogether—voters now have an out that allows them to ignore all songs in a given year if they so choose (previously, three songs had to be nominated no matter what). Between this switch and the banishing of lifetime achievement awards to their own separate night, the Oscars will have plenty of room in the telecast for those 10 Best Picture nominees. But why stop with these changes? Here are three other fixes we'd love to see come March 7, 2010.
Add a Best Music Cue Category!
With respect to songwriters and composers, is there anything more important to a movie than a well-placed music cue? We say absolutely not! Movies can be made or broken by the songs they chose for their soundtrack. Greg Mottola's underrated Adventureland used awesome musical selections throughout, and they helped make a good movie all the more better; on the flipside, Sam Mendes ruined Away We Go with suffocating indie folk. Something so important to the fabric of movies should get recognition at the highest level, no?
Subtract All the Short Film Categories! And the Best Animated Feature, Too!
This is an easy fix that will both shorten the length of the show and simultaneously make it more watchable. People barely see the nominated films and yet the Academy expects us to get excited for shorts that no one has heard of? It's not happening! Get rid of them all, be they documentaries, animated or narrative. As for Best Animated Feature, it was basically only installed so that Pixar could win Oscars for its lauded work. However, now that the Best Picture field has jumped to ten, logic seems to dictate that the animation house will always be in the mix. Call us traditionalists, but we don't need to see Monsters Vs. Aliens on the Oscar stage.
Add a Best Action Sequence Category!
Think about it: The Academy Awards already give out awards for makeup and special effects … so why not action scenes? We can't be the only ones amped to see a competition between the first act of Transformers: Revenge of the Fallen, the second act of Transformers: Revenge of the Fallen, and the last act of Transformers: Revenge of the Fallen.