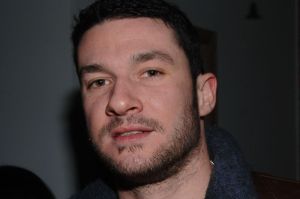 Unlike East or South Hampton, where the houses are large, the parties are loud, and the ladies wear city shoes, Montauk has always been described by locals as quiet and raw and untouched. But with the arrival of Surf Lodge last summer and the reopened Montauk Yacht Club this season, purchased by real estate heir Andrew Farkas in 2007, Montauk is suddenly looking a lot more glittery.
Vanity Fair is saying as much in this piece, published Monday, June 15, about the area becoming "the Miami Beach of the North." Last weekend the author paid a visit to Montauk Yacht Club's 80th anniversary celebration. There, cookbook author Katie Lee Joel was grilling burgers, Real Housewife Kelly Killoren Bensimon got herself a room at the hotel, and Mr. Farkas threw a Great Gatsby-inspired party at the club's ballroom, where cigarette girls in flapper dresses passed out candy cigarettes and gum to guests that included billionaire investor Carl Icahn, New York State Attorney General Andrew Cuomo, William and Karen Lauder, NBC chairman Jeff Zucker and his wife, Caryn, and a few more Real Housewives.
These sorts of gathering have become more frequent in the area. A couple of weeks ago, the Daily Transom visited Sole East, a new hotel indicative of Montauk's past (it looks like a refurbished roadside motel) and its possible future (weekly pool parties!), where Social Life magazine threw a party with Alexandra Richards (daughter of Keith), The City's Erin Lucas, and socialite Luigi Tadini. The following week, we stopped by a party for Jay McInerney's new collection of short stories, How It Ended, held (again!) at the Montauk Yacht Club, where actress Claire Danes and her fiance, Hugh Dancy, read from book. Socialites Amanda Hearst and Lauren Santo Domingo were also present.
"Montauk was supposed to be this sort of getaway for the rich and famous in the 1920s, and then in 1929, the stock market crash came along and everything collapsed," Mr. McInerney told us. "So Montauk never became what it was supposed to be, but still, Andy Warhol lived out here, and Peter Beard, and the Rolling Stones; Paul Simon lives out here. "
The publicist Andrew Saffir declared the bash, "so not a Montauky party."
"Montauk people wouldn't be dressed like this," said Mr. Saffir, looking at the fashionable guests dressed in all white. "They're literally in flip-flops 24 hours a day, and sort of board shorts. That sounds sort of stereotypical, but it's what I think of Montauk people. "
The next morning, the Daily Transom headed to Surf Lodge for their Sunday brunch, which turns into a party by the mid-afternoon.
Some Montauk locals do not like the Surf Lodge. It throws parties late into the night; its guests are rowdy and too stylish; and visitors' cars are lined up for nearly a mile outside, creating traffic jams. (Last year, the residents took to Page Six to complain and earlier this season, as VF notes, the Surf Lodge had to pay a $1,000 fine after it held a teepee-making contest with designers Rogan Gregory and Tracy Feith.)
But the place's chef, the steamy Top Chef winner Sam Talbot, and its owners say that they've been unfairly targeted as the ones who came to ruin Montauk for the locals.
"It's the non-Hamptons of the Hamptons. It's laid back, chill, fun, leave your high heels behind kind of place," is how Jayma Cardoso, co-owner of the Surf Lodge, described the area to the Daily Transom. "We are not trying to take any of the integrity of the town away. We love this village. That's why we came here."
Mr. Talbot agreed.
"I like the feel of Montauk … its kind of bohemianism, do you know what I mean?" he asked us. "It's great to have that lifestyle. Like in the city, 'Go go go go!' And the flash and the glitz and the glamor, and then you come out to Montauk and it just is what it is."