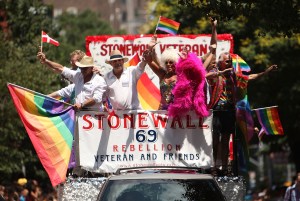 Some things happened in Albany this weekend, but not much has changed.
Pedro Espada Jr. finally filed campaign-finance forms, but they don't really add up at all.
Gatemouth wants more choice.
So does this radio host who interviewed Carolyn Maloney.
The two groups Steve Pigeon runs have defied campaign-finance laws, according to the Erie County elections commissioners.
The Daily News goes to hear a motivational speech from a gentler Rudy Giuliani.
A blog for public-school parents gleefully points to a Times story that implies Michael Bloomberg is vastly overstating the consequences of the Legislature not extending the mayoral school-control law.  (Also from the Times piece: "Asked if he would be willing to temporarily step in as chancellor, as some parents have suggested, [former chancellor] Mr. Levy quipped, "Shoot me now.'")
The Democrat & Chronicle thinks Tom DiNapoli should do more about the Senate morass, although the piece calls him "the state's independently elected fiscal watchdog," and DiNapoli has never been elected.
No member-item money went to former councilman Steve DiBrienza's nonprofit this year.
Twenty elected officials in Monroe County have been asked to pay back-taxes at some point.
A report recommending regulations on natural-gas drilling will not be ready until the fall.
The person raising the money for Renaissance Square is also auditing the project.