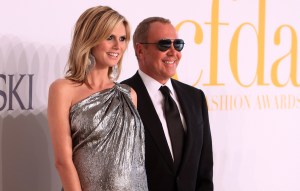 As Manhattanites pack up their cars and zoom east on Friday, July 3, they will find Hamptons streets rather spiffed up, despite dire economic predictions.
According to real estate broker Faith Hope Consolo's retail newsletter, a branch of Michael Kors has opened at 55 Main Street in East Hampton this season. A couple of doors down, Hermes has moved in at 63 Main; a few more doors down, at 69 Main, Tommy Hilfiger has opened his first East Hampton store; and a few more doors down, at 75 Main, the Magaschoni Boutique has moved in. On Newton Lane, the town has welcomed Madewell, J. Crew's casual brand, a La Perla boutique, Steven Alan, and a new outpost of Coach.
Meanwhile, Cynthia Rowley and Tomas Maier have moved into spaces at Wainscott; a Diane von Furstenberg store has opened up in Southampton; and a Screaming Mimi's vintage boutique is in Montauk.
It seems that winter's vacant storefronts allowed the newcomer luxury brands to negotiate last-minute low rents. But not all of these are permanent leases; some, it turns out, are short-term, seasonal leases that last until the fall and then—well, no one quite knows. The pop-up stores could become permanent or vanish as quickly as they arrived.
"Some are pop-up, yes, but most are permanent," Ms. Consolo insisted in a phone interview with the Transom. "Hermes is a pop-up, but that just means they want to try the market. But I think in this climate, everybody wants to protect their downside." (The Magaschoni Boutique, she said, is also a seasonal store for now.)
Ms. Consolo also said that not all of the spaces were leased at last-minute bargain prices.
"All of the rents across the board are at a lower level in general, but some of these deals were made prior to the downturn," she said. "Many of these were contemplated even last fall and a couple of spaces were leased before the old stores even went out."
Ms. Consolo added: "Despite what everyone is thinking about no activity, we're signing leases. There's just so much activity and they're doing incredibly well. I got a call from Hermes, I got a call from Gucci. Everybody is thrilled."
ialeksander@observer.com